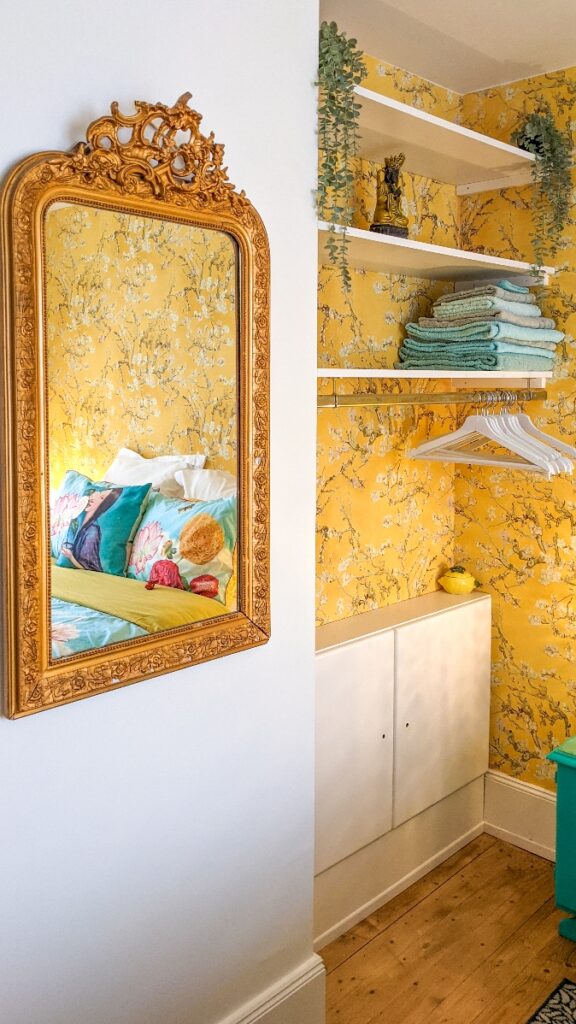 Connecting apartments

Each apartment can easily be linked to the other for a stay with family or friends, close and intimate.

Taking the time

Travel taking your time, melt into the diversity of landscapes and historical, cultural and gastronomic heritage while respecting the environment. Let us guide you: we are inexhaustible on the activities to do around us!

A home that reflects your image

Colorful, joyful, open to the world, everyone is welcome with confidence and we speak five languages fluently to exchange freely.

Slowtourism

Quietly off the beaten path and just a few steps from downtown, hop aboard a train or hop on one of our bicycles.

Place of life

Maison 1934 is resolutely turned towards practices that are as respectful as possible of its environment and is committed to a sustainable approach.

Escape

The place has been designed so that nothing is missing: all the details have been thought so that you feel out of place in this Alsatian house of the thirties... as if you were at home!
If you want to visit Colmar and its surroundings, Anne's apartment is the perfect place. Very well located near the station (quiet area), and its large free parking, you will appreciate a decoration full of flowers and colors, a large living room very well arranged and equipped, a modern bathroom and a large room with a very comfortable bedding. Anne takes great care of her guests and makes sure that everything is perfect! We will keep a wonderful memory of it and highly recommend this place for a stay in Alsace.
I highly recommend Anne's apartment, decorated with great taste and originality. Everything is very functional, very clean, quiet and yet very close to the train station and the historical center of Colmar (parking right in front of the apartment). Anne is a lovely host, funny and very considerate. One of the most beautiful Airbnb experiences. Go there with your eyes closed!!!