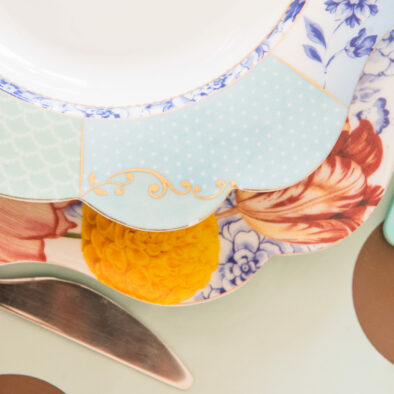 "Have a coffee or a Café Kuchen is a traditional Alsatian snack between lunch and dinner inherited from Germany: whether it is a beautiful homemade fruit tart or an artfully decorated pastry chef's masterpiece, a piece of cake accompanies any self-respecting coffee at this time of day!
There are countless variations of cakes in Alsatian tea rooms and cafés: from the Black Forest cake to charlottes, crottin, opera, Paris-Brest, Saint-honoré, éclairs, to the many types of tarts or strudel, generally prepared with fresh fruit (mirabelles, blueberries, etc.)…
If coffee and its pastry is an integral part of the Alsatian way of life, perhaps it's because making someone a cake – whether for a party, a birthday or just for fun – is a typically Alsatian gesture of love.