Airport / train station connection
TheEuroAirport Basel-Mulhouse Freiburg is the only airport in the world to belong to three countries at the same time. Officially, it is located in France, almost on the border with Switzerland. Basel is the closest city (only 3.5 km away). Freiburg is the furthest city, but still quite close (46 km).
To reach us by plane, the EuroAirport Basel-Mulhouse-Freiburg is located 58km away. This international airport, which handles more than 6 million passengers a year, is served weekly by nearly 100 destinations in 30 countries. Low-cost or regular airlines, 20 of them serve the EuroAirport.
To reach Colmar, the shuttle bus will take you to the Saint-Louis train station where you can take the TER to Colmar in about 40 minutes.
To reach Mulhouse alone,the easiest way is to use a cab. Count about 45€ for the transfer for 30 minutes of road.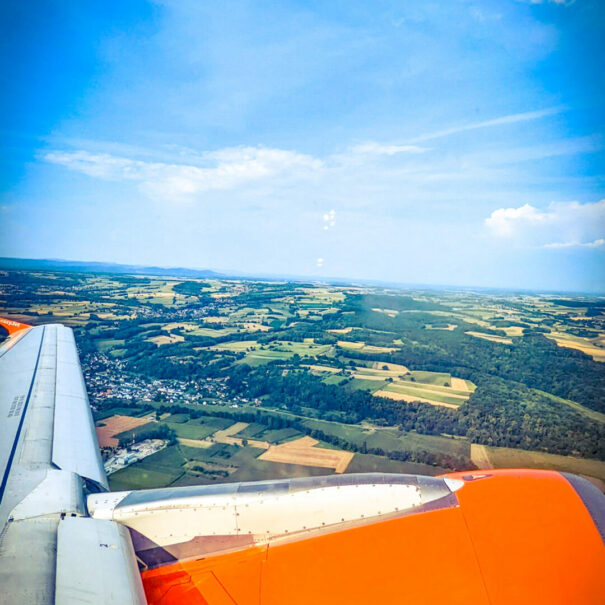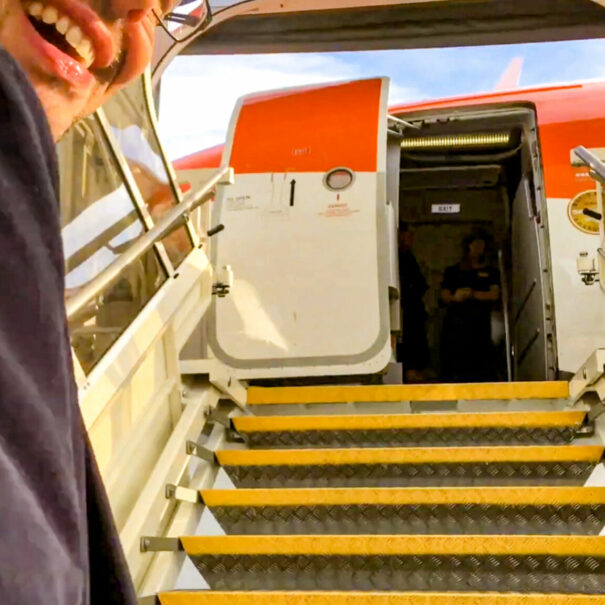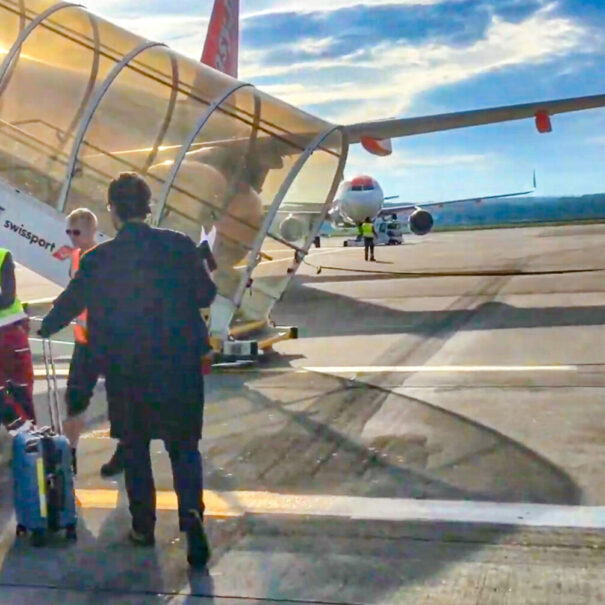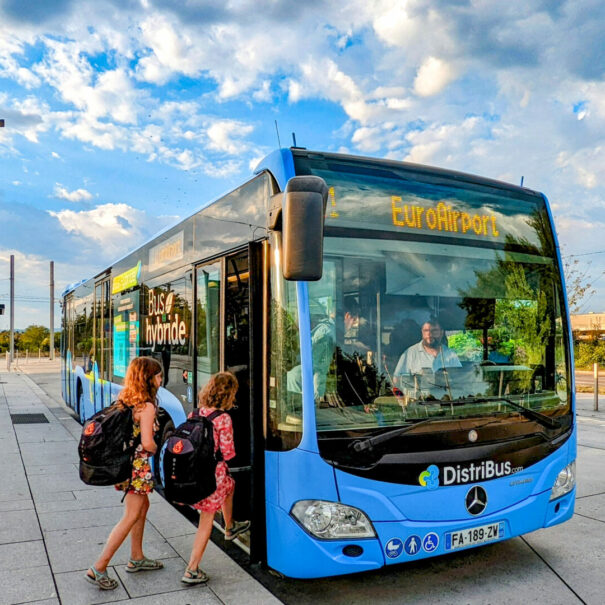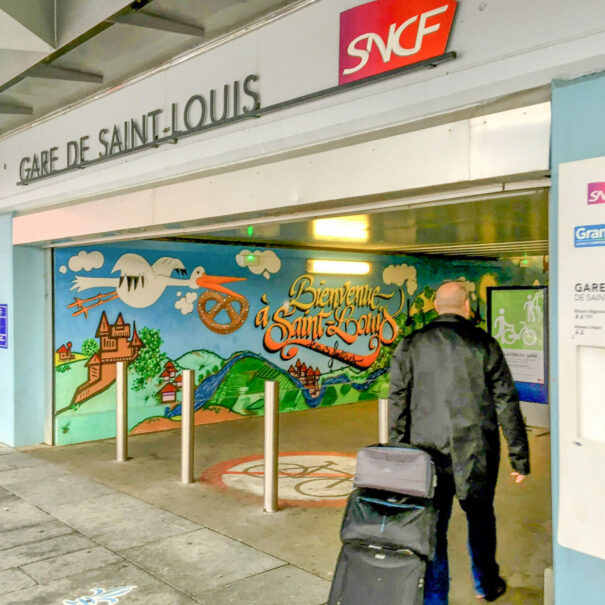 How do I get to Maison 1934 from the airport by public transportation?
Cost: 2,50 €.
Purchase: available in e-ticket on the e-shop and on board the buses. Travel time: 10 minutes (estimated time subject to traffic).
Frequency of passage at stops :
Monday to Friday: every 15 to 30 minutes
Saturdays, Sundays and holidays: every 30 to 50 minutes.
Schedules
From 5:20 am to 11:45 pm Monday to Friday,
From 6:20 am to 11:45 pm on Saturdays,
From 5:50 am to 11:45 pm on Sundays and holidays.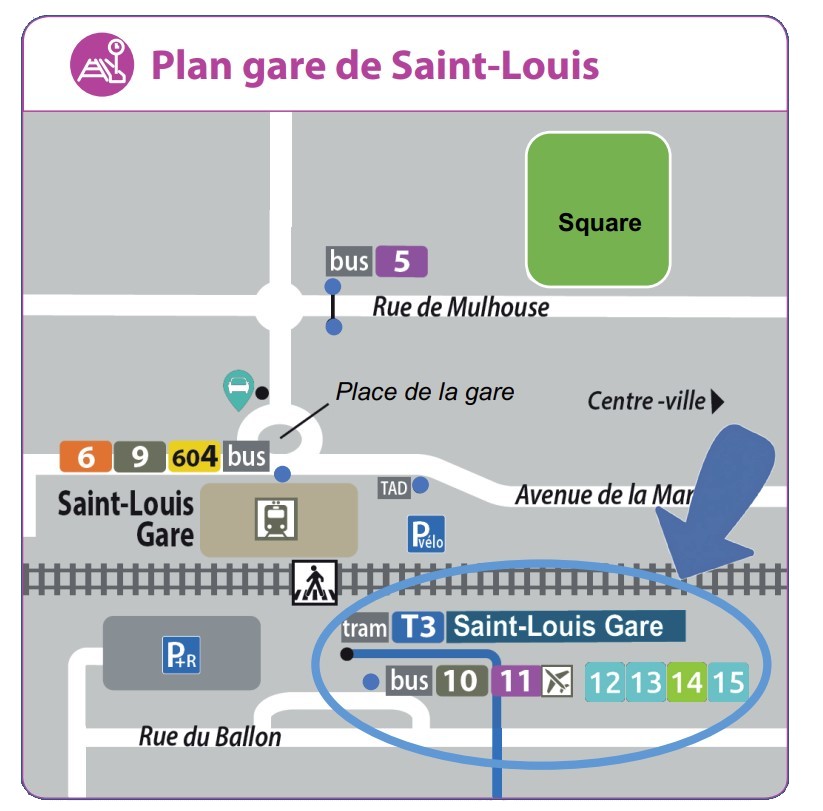 For more than ten years, the French and the Swiss have been working on a project for a rail link between the Euroairport Basel-Mulhouse-Freiburg and the cities of Mulhouse and Basel. The green light has been given, but we will have to wait until 2028 to see the first RERs stop in the future station…
The backbone of the tri-national Eurodistrict Basel has a curious name, Trireno. Behind this acronym lies an RER network that stretches over 350 km between Switzerland, France and Germany. Scheduled for completion in 2030, it will carry more than 40 million passengers annually. This network was born from the cooperation between seven regional transport authorities from Germany, France and Switzerland. It's not easy to get everyone to agree!